Course UX Design (English)
Entice your target audience with amazing user experience.
Every day, your customers are distracted by hundreds of ads, apps, websites, emails and notifications. Keeping their attention is harder than ever, and will only get harder.  It is essential to create products and services with the best user experience (UX) possible. Companies like Coolblue, Apple and Facebook have already mastered the skill: getting – and keeping – the attention of their visitors. In this two-day course, you will learn which design elements can influence your visitors' behaviour. These skills will not only improve your business' success, but are also valuable for your current and future career.
Deze training bieden we ook aan in het Nederlands.
What is UX Design?
Users, users, users: in UX Design, everything revolves around the people who visit and use your website or app. What do they look for, want, think and feel? And how do you ensure that your visitor eventually does what you want?
By really getting inside your target group's heads and understanding the process, you can improve conversion. During the UX Design training, you will learn how to entice visitors with a great user experience.
What can you do after following the course UX Design (English)
Know the different persuasion techniques, and how to entice visitors into action.

Know useful SEO tricks and how you can implement findability in your UX strategy.

Know how to clearly structure online content and understand how this will influence conversion.

Be able to write a plan for a strong UX strategy.
Who is the trainer?
Eddy Boeve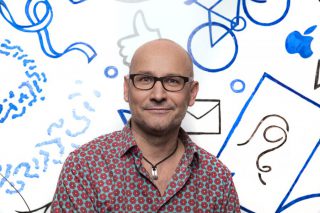 Eddy is an experienced Interaction Specialist. He helps organisations to effectively improve their websites. He does this, for example, by deeply understanding the psychology of consumers in the digital world and by applying these insights online.
Eddy works with for-profit and non-profit organisations, large and small companies. He also consults for large online retailers in the Netherlands. At Competence Factory, he teaches Usability, Interaction Design and Persuasive Design, among others.
Ruben Olislagers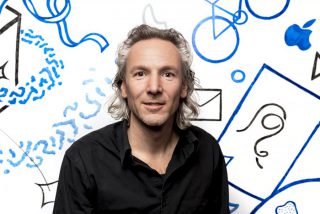 Ruben has extensive experience as a UX Designer.  
Ruben has been an Interaction Designer since 1997. He started to specialise in UX Design at Phillips. After completing his teacher's training at the Art Academy, he decided to train to become an Interaction Designer. Now, he focuses on developing interaction and visual designs for small- and medium-sized businesses at his own design studio, Design al Dente.
At Competence Factory, Ruben teaches: UX Design , Web Design, Usability and Sketch App.
Content of the Course UX Design (English)
Day 1
Course 1
Introduction to UX Design

Finding the UX opportunities in apps and websites

Design Thinking

User-centered Design

Usability

Testing

Creating a strategic plan 
Course 2
UX Research

Setting goals

Analysing your target group

The four global user types

Making personas

Using Search Engine Optimisation for your structure

Developing your own plan
Day 2
Course 3
Card sorting

The power of gamification

Triggers and variable rewards

Using context: location, date and time

Important persuasion techniques

The customer journey

The process from A to Z

Important dos and don'ts
Course 4
Writing your concept and strategy
For whom is the course UX Design (English) intended?
The course is intended for anyone who wants to get orientated in the world of UX Design, web design and apps. For example, graphic designers, marketing professionals and media specialists. And of course, anyone who is busy building his/her new site or app.
How can I prepare?
You don't need any particular knowledge before you begin the course. It is handy, however, if you already have an idea of which site or app you want to focus on in your strategic plan. The subject matter is up to you.
Is this training also available for in-company?