Course Interaction Design (English)
You want the app or website you develop to bring people joy, not frustration. In this two-day course, you will learn how to create a positive user experience. During the course, we will take the time to focus on theory, and we will work on designing an interface that feels natural and will make users happy. 
Deze training bieden we ook aan in het Nederlands.
What is Interaction Design?
Interaction Design focuses on the interaction between users and digital products such as software, apps and websites. The goal of Interaction Design is to create products that enable users to achieve their objective(s) in the best way possible.
Interaction Design shares common ground with design, but is mainly focussed on behaviour. It is a combination of UX- and Interface Design.
What can you do after following the course Interaction Design (English)
Know the basic principles of Interaction Design and know which trends are timely

Know the requirements for a strong Interaction Design

Know which elements determine the user experience that you offer

Be able to design an interface according to the principles of Interaction Design
Who is the trainer?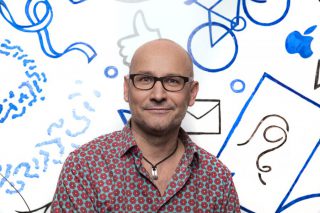 Eddy Boeve is an experienced Interaction Specialist. He helps organisations to effectively improve their websites. He does this, for example, by deeply understanding the psychology of consumers in the digital world and by applying these insights online.
Eddy works with for-profit and non-profit organisations, large and small companies. He also consults for large online retailers in the Netherlands.
At Competence Factory, he teaches Conversion Optimisation and Persuasive Design, in addition to Interaction Design and other courses.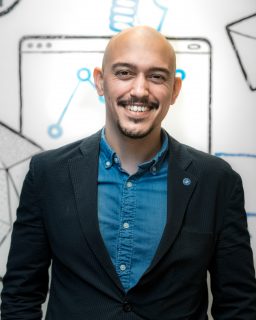 Marlon Augustijn is a UX designer and has a  background in web design and search engine optimisation. 
At Competence Factory, he teaches Interaction Design, Persuasive Design, Visual Design and uses Adobe XD and Adobe Animate as design tools.
In addition, Marlon has been at the helm of First Aid Marketing for almost ten years. With advice on conversion, SEO, UX and visual design, he helps organisations and entrepreneurs reach growth via their online channels.
Content of the Course Interaction Design (English)
Day 1
Course 1
The basic principles of Interaction Design

Areas of application: when is Interaction Design important?

The history of interfaces

Examples of good interaction designs

Trends in the field

Interfaces for web and mobile (adaptive / responsive design)
Course 2
Site structure

Case studies

Designing an interface

Designing navigation

Landing page

Homepage

Product page

Category page
Day 2
Course 3
Forms

Check-outs

Dashboard application

Facet filters

Designing navigation for mobile

Data visualisation

Design patterns

Interaction style guide
Course 4
Page description diagrams

Creating wireframes

Creating a functional design

Prototyping

Orders

Presentation assignment
For whom is the course Interaction Design (English) intended?
The course is intended for anyone who is responsible for – or has something to do with – the design of user interfaces, whether it is for a website, app or other interactive means. This course would be interesting for web designers, graphic designers, web and mobile developers and marketers. You do not need specific prior knowledge to begin this training.
How can I prepare?
You do not have to prepare for this course. If you prefer to read a bit, you could start with the publications mentioned below. Please note: you will not receive this literature from us. During the course, the trainer will give you free access to additional online background information.
Also, it is useful if you bring your laptop or tablet with you. You need it to do the exercises.
Don't Make Me Think & Rocket Surgery Made Easy (The Do-it-yourself Guide to Finding and Fixing Usability Problems) van Steve Krug

Designing interactions, Bill Moggridge (http://4ourth.com/wiki)

Designing mobile interfaces, Oreilly, Steven Hoober

Designing interfaces, Jenifer Tidwell (http://designinginterfaces.com/patterns/)

Users not customers, Aaron Shapiro

Labyrinths, the art of Interactive writing and design, Domenic Stansberry

The Design of Everyday Things, Donald Norman
Is this training also available for in-company?